Treeserach Research Infrastructure: Data driven science/engineering and materials informatics using Ansys Granta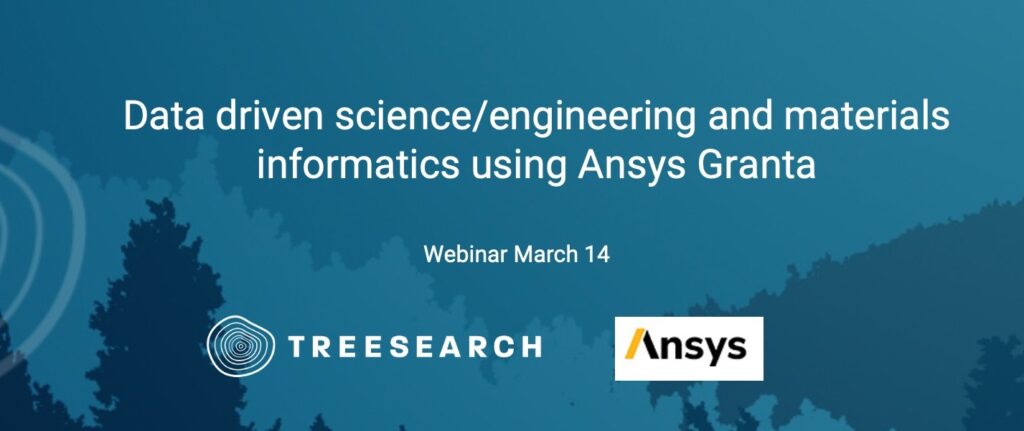 This webinar is arranged in collaboration with Ansys. The webinar is held on Zoom.
Speaker: Nicolas Martin, Manager, academic development Ansys 
Abstract:
In many engineering and science fields, materials related data is everywhere, either from experiments or from simulations. Due to the variety of material properties, the ongoing diversification of characterization techniques, the increased use of computational/numerical approaches, but also the growing interdisciplinary of this research, the amount of data to deal with becomes huge. There is an urge for digitalization of practices, which should create bridges between different scales and branches of physics, using a range of tools. This could also favor collaboration between researchers when it comes to sharing data, tracing results and versioning
In this seminar, we will introduce Ansys Granta MI platform, a server based software which enables materials related data capture, management and capitalization. We will discuss how it supports materials informatics, a field of study that applies the principles of informatics to materials science and engineering to improve the understanding, use, selection, development, and discovery of new materials. Granta MI has been successfully used in many industries over the past ten years and has also contributed to the success of many EU funded projects involving multiple university and organization partners. Some example includes AMAZE, Advanced metallurgy or composelector projects. The presentation will then further expand to fiber and wood based R&D materials use case, to give details and examples of characterization inputs, database structure and data analyses tailored to this field enabled by this system..
A good amount of time will be given at the end for questions, discussions and potential collaboration.
Read more: https://www.ansys.com/products/materials/granta-mi