Treesearch Research Infrastructure made Yunus discover new possibilities
Yunus Görür, PhD student at KTH, is one of the Treesearch associated that applied for research infrastructure during 2019. Don't wait, just go ahead and apply, is his advice to all who are interested in the research infrastructure within Treesearch.
In his PhD project Yunus is working together with BillerudKorsnäs on a material that could replace oil-based plastic barriers in packaging. Using conventional paper-making techniques, they've managed to make a nanopaper in only 10 minutes, compared to several hours with the more commonly used methods. 
– We wanted to see the behavior of our material at different pH values using solid state NMR, which we don't have. We then went to Treesearch.se, applied and got very fast response, Yunus says.
The solid-state NMR measurements were then carried out at RISE, where Jasna Stevanic Srndovic could provide their project with her many-year expertise in NMR. Yunus continues:
– This made me see that It is much better to use the system rather than going on your own, especially as you get access to the experts.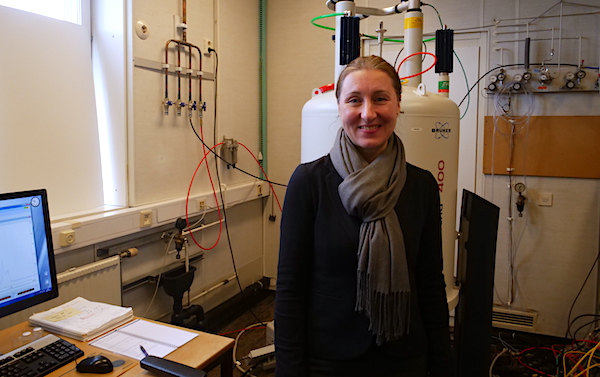 Yunus adds that for him as a Phd-student, the platform Treesearch has been of great value, not only for the research infrastructure.
– It's a good platform where you can talk to people who are experts in their field that you otherwise would not meet. When you think about it, in the life as a PhD student you just focus on your project and dig in so deep that you sometimes forget that you can collaborate.
His advice for those who are thinking about applying for research infrastructure support is simple:
– Don't wait. Just go ahead and apply.